College Topics
---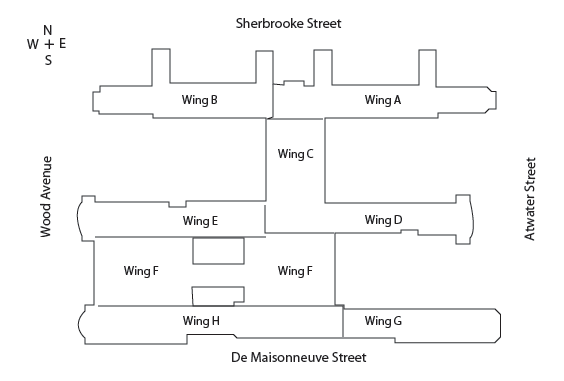 ---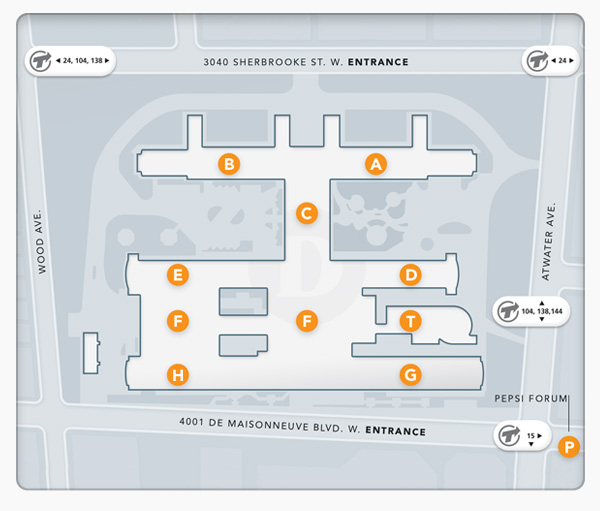 Patrick J. Kidd
Dawson College
Business Administration Department
& Computer Science Department
3040 Sherbrooke Street West
Montréal (Westmount), QC (Province of Québec)
Canada, H3Z 1A4


---

E.Bander - The government has undermined CEGEPs' early promise - Montreal Gazette - Sunday, March 14, 2004
The Centre for Literacy of Quebec has been housed at Dawson College since its creation in 1989. Among its activities and services, it houses a public library on all aspects of literacy and learning, consults on literacy-related issues, publishes bulletins and research summaries, organizes staff development events, and engages in action research on literacy-based initiatives in education, health and the arts.
CI calculator - see DTU
Class Lists (DawsonCollege.qc.ca)... (available to Teaching Faculty only)
Course Outlines

"Each teacher in each course must distribute a course outline, on paper or electronically, to their students during the first week of classes."
"In addition to the distribution of outlines to students, teachers are asked to submit ONE electronic copy of each different course outline, including Continuing Education, to ssbtoutlines@dawsoncollege.qc.ca no later than January 25. Note that the SSBT office no longer requires paper copies."

DTU = Dawson Teachers' Union
FNEEQ (CSN) = Fédération nationale des enseignantes et des enseignants du Québec
Forms - Warning! The College moves/removes/renames these documents regularly. Don't be surprised if these links don't work any more.

Certificate of Absence: Form for reporting absences (illness, vacation, personal day, etc..) - Submit by e-mail to the Sector Dean's office

Grades (Omnivox)
Insurance

Dental Insurance claim form - https://www.lacapitale.com/files/live/sites/lacapitale/files/contributed/collectif/en/pdf/dentaire.pdf

Employer: 8182, Insurer: 62, Group: 002054, Identification Number: your SIN

Health Insurance claim form - http://www.lacapitale.com/pdf/en/collectif/medicaux.pdf

Employer: 1114, Insurer: 62, Group: 1008, Identification Number:

not

your SIN

Customer Service Department at (418) 644-4106 or toll free at ( 800) 463-4856
La Capitale assurances de personnes
PO Box 1500, Québec, QC (Province of Québec), Canada G1K 8X9
La Capitale assurances de personnes
Le Delta II Building, 2875 Blvd Laurier - Office 100, Sainte-Foy, QC (Province of Québec), Canada G1V 2M2
800-463-4856 418-644-4200

---

ISEP = Institutional Student Evaluation Policy
JOBS

The postings for the Continuing Education courses for the SUMMER (Regular & Rattrapage) sessions deadline to apply is in April.
Teachers interested may apply on-line. They may also choose to apply by mail, by fax or by bringing in their resume:

the cover letter must make reference to the posting number and discipline to which they are applying to;
the Double Employment Status Form (available on our web site within the Prospective Employees - Faculty Section) must be filled out, signed and submitted with their resume in order to have their application processed.

Learning Centre - Academic Skills Centre
Library - Dawson College Library = DOLLS = Dawson OnLine Library System
Dawson College Library, Montreal, QC

Access from outside the college has been simplified: click on "Off Campus Access" and just use your Novell network login.
Current Database Subscriptions

Marks - Omnivox
News - Dawson Newsroom
Office of Academic Development - OAD (formerly OID = Office of Instructional Development)
Plant and Facilities - 931-8731x1200
SOARS = Support Options for At-Risk Students
Tutors - The Learning Centre - 4E.3 - M-F 8h30-15h00
Whistleblower Hotline - reporting suspected fraudulent activity concerning the finances of the College.

Employees may choose to call Dawson College's anonymous whistleblower hotline to report the allegation at 514-747-8194. This hotline is administered by an outside agency.
Conversely, you are always welcome to speak confidentially with J. Terrance Brennan, the Director of Administrative Services, or with your immediate supervisor about such an issue.
Password

The college regularly requires that the password be changed.
MS-Office-2016 Outlook does not allow changing the password for an Exchange account. (Unlike ordinary IMAP accounts where changing the password is very easy.)
There are many many people who experience this problem. (Just Google it.) There are many solutions offered, but they never work.
The only real solution is to delete the profile and set up the Exchange e-mail account again. This is VERY VERY inconvenient!!

MS-Exchange

MS-Exchange on your phone (using "Microsoft Exchange ActiveSync")

Domain: DawsonCollege (NOT DawsonCollege.qc.ca)
Username: pkidd (This is my username. Please use your own username.)
Email Address: YourOwnUserName@DawsonCollege.qc.ca (Please use your own UserName in this address.)
Server Address: webmail.DawsonCollege.qc.ca
Port: 443 (443 = Exchange, 993 = IMAP)
Use SSL: On
Push: On

Server Settings

IMAP Mail Server
Server Name: webmail.dawsoncollege.qc.ca
Server Port: 993
User Name: same as network login username
Connection security: SSL/TLS Authentication method: Normal password

Outgoing Server (SMTP)

webmail.dawsoncollege.qc.ca (when at DC)

Port: 25
Connectivity security: STARTTLS
User Name: same as network login username
Normal password

Spam: Fraudulent, inappropriate and offensive emails being delivered in vast quantities

You can report to spam@dawsoncollege.qc.ca any problems, messages that should have been blocked or should not have been blocked, etc.

2009-03-17
"Thanks to all who have been reporting spam to spam@dawsoncollege.qc.ca : it works! We are now averaging over 25,000 messages blocked or quarantined daily, and letting through 3000 valid messages.
"Please note that we do not block messages from registered lists. For example if you signed up to Expedia with your Dawson email, you might receive travel-related newsletters. These usually provide you with instructions to opt out of the distribution. The correct approach however is to never use your Dawson email for purposes other than work. You can get a free email account from Gmail, Hotmail, Yahoo, etc. or from Internet providers such as Videotron.
"Here are some other tips to help reduce spam:

Use multiple e-mail addresses for different purposes : e.g. for work, friends, and shopping on-line.
Do not reply to spam or click any links in the message : replying to be removed from the list only confirms that you are a valid recipient and could make you a target for future spamming.
Do not provide your email address to be posted on Web sites, newsgroup lists or other online public forums : these are easily harvested by spammers.
Do not forward chain e-mail messages : you lose control over who sees your email address. "

Peeve: Why do people insist on sending us files (as attachments) in formats like DOC/DOCX and PDF when their message is really simple and would be much easier to read in the Body of the e-mail message? Attachments are the most efficient way to get a virus and ruin your day. The reason is probably a combination of laziness and a lack of understanding of the Internet and e-mail. I often just delete the message if I wasn't expecting the attachment.
Pedagogy = paedagogy
9 Amazing Benefits of Technology in the Classroom (+18 Best Ways to Incorporate Technology) - Thanks to Jesse Miller for recommending this site.
Randomizer = Randomize the selection of individuals or groups or topics.
Opinion: Contract offer is an insult to hard-working CEGEP teachers | Montreal Gazette - 2015-02-24 - PDF
DawsonITE Newsletter - (Dawson Information Technology in Education)
Associations & Publications

English???

Encadrement

= frame = framing = neutral zone = border line = ??
= "to give guidance and supervision to students" - (DTU, 2007-10-11)
= "provide coaching and support to our students. A good way to fulfill this obligation, but not the only one, is certainly to hold office hours." - (DTU, 2008-08-26)
= "

no dictionary results

" - dictionary.com
= "The word you've entered isn't in the dictionary" - merriam-webster.com
= "action de diriger un groupe" - fr.thefreedictionary.com
= "

supervision

n.

(

of a group, etc.

)" - (translation from French) - ultralingua.com
= "Action d'encadrer (des troupes)"
"Des soldats bien encadrés = faire entrer dans le cadre d'une formation militaire" -- le petit Robert
"Personnel d'encadrement (FR) = Supervisory staff (EN) = Personnel qui, dans une organisation, occupe une fonction de responsabilité et de commandement sur les employés dans l'exécution des tâches.
(Le personnel d'encadrement comprend en général les cadres, les responsables ou chefs d'atelier, les contremaîtres et quelquefois les chefs d'équipe. Par extension de sens, encadrement désigne l'ensemble des personnes qui ont la responsabilité d'un groupe.)" -- OQLF - (Does this definition really expain the word in an educational setting?)

Stage

= Internship = Work-study = Co-op
The Business Administration department finally adopted the English-language term "Internship" in 2016.

Evaluation
Group Learning

Brainstorming

"Stop the madness for constant group work... Students need to work on their own because that is where deep thought comes from."
Introverts - Ambiverts - Extroverts

Peer Instruction
Play
Salman Khan

Participation marks

Learning and Leading by Listening - Coach G's Teaching Tips - Education Week Teacher

"Another problem is that saying a lot doesn't always equate to learning a lot. A higher order skill like synthesizing information, for example, is all about processing information rather than providing it--in other words, listening rather than speaking."
"But whatever you do, forget about giving students participation points for contributing to class discussions. Sure it's important for kids to speak up, but they'll never learn or lead to their potential if they're talking when they should be listening or not listening when others are talking."

PBL = Project-Based Learning
Rubrics

RubiStar - Create Rubrics for your Project-Based Learning Activities
Rubric vs. Turnitin for marking

formative assessment = ongoing assessment = summary assessment
criteria: complex, subjective

immature vs. developed
bad vs. good
beginning vs. mastery

format

grid
text-based
Likert scale = gradations or levels of quality
hierarchical categories

Teaching

recruit a more-elite teaching corps

The teacher the student had been assigned to

Innate teaching ability - good teaching must be purely instinctive, a kind of magic performed by born superstars. You either have it or you don't. An innate drive or innate ability for teaching.

what looked like natural-born genius was often deliberate technique in disguise = great teachers are not born but made.

Classroom technique = The mechanics of teaching were not always overlooked in education schools. Normal schools (as teacher training schools were called in the 1800s) aimed to deduce "the true methods of teaching."

Stand still when you're giving directions. In other words, don't do two things at once.
Cold calls = First, ask the question. Then pause a slightly uncomfortable second. And only then name the student destined to answer.
No-Opt-Out technique = The concept is deceptively simple: A teacher should never allow her students to avoid answering a question, however tough. "If I'm asking my students a question, and I call on somebody, and they get it wrong, I need to work on how to address that," Bellucci explained in February. "It's easy to be like, 'No,' and move on to the next person. But the hard part is to be like: 'O.K., well, that's your thought. Does anybody disagree? . . . I have to work on going from the student who gets it wrong to students who get it right, then back to the student who gets it wrong and ask a follow-up question to make sure they understand why they got it wrong and understood why the right answer is right."

Classroom management = students can't learn unless the teacher succeeds in capturing their attention and getting them to follow instructions. Getting students to pay attention is not only crucial but also a skill as specialized, intricate and learnable as playing guitar. Content-based professional development is insufficient. . . . It doesn't matter what questions you're asking if the kids are running the classroom."

Incentives (for teachers) - giving cash bonuses to those teachers whose students learn the most, as measured by factors that include standardized tests — and firing those who don't measure up. Merit pay. Higher salaries.

take performance into account when setting teacher pay
Warning! There are serious problems with incentives. Who establishes the criteria? Who establishes the standards, the student's baseline knowledge, the testing content and procedures? Who selects the winners and losers of this incentives lottery? (Biases. Ethics. Standards. Etc.) Incentives can be a very very dangerous process. Warning!! - PJK

graduate-school degree = content can't be completely divorced from mechanics
a high score on the SAT
an extroverted personality
politeness
confidence
warmth
enthusiasm
having passed the teacher-certification exam on the first try

Turnitin (see Copying & Plagiarism ...)
Video & Multimedia
UDI = Universal Design for Instruction
UID = Universal Instructional Design
Easy Attendance - $0 - No seating chart. - Only for iOS.
Instant Classroom - $0 - Seating chart does not allow pictures.
LearnBoost - $0 - The Seating Chart seems to be an afterthought. Not very flexible. Not very useful. The front of the class is at the top of the page, which is really REALLY STUPID, and it is impossible to change it to the bottom of the page. Very little customization possible with this program. Cloud-based - runs on any browser. Fast. Not possible to add pictures of students. This is a serious oversight. LearnBoost should fix this ASAP. Not possible to add comments/notes or grades for the day's lesson. Very limited.
Moodle does not seem to have any classroom management modules with a seating chart.
Smart Seat App | Cornsoft - for iOS only - $5 - Very simple and easy to use. Only for iOS.

Smart Seat FAQ | Cornsoft - How do I create a .txt file of student names, and how do I get the names into Smart Seat?

On a Windows computer use Notepad to create the .txt file. On a Mac use TextEdit. Go to Format and select Make Plain Text. In the file there should be one student name per line. The order of the names can be either FIRST LAST or LAST, FIRST.
Save the file, and be sure the filename ends with ".txt". Next, e-mail it to yourself so you can view it on your iPhone or iPad. On your iPhone or iPad, tap on the .txt file attachment in your e-mail. Then tap on the arrow icon at the top of the screen and select "Open in Smart Seat." This should take you directly to the seating chart in Smart Seat, with the names populated. If student names do not load into Smart Seat, see the next question.

TeacherKit - No classroom without it! for iPads, iPhones and iPods - for iOS only - $0

Lots of features to learn.
Only for iOS.
---